Slow Dough History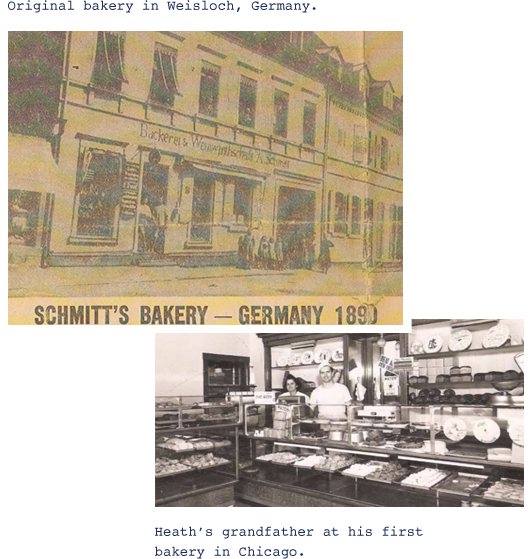 The Baking Roots Run Deep
In 1886 the first family bakery was established by Heath Wendell's great‑great‑grandfather Adam Schmitt in Weisloch, Germany.
In 1911 the second generation baker Carl Schmitt immigrated to New York and opened up shop in the Chicago area. Carl's son, Henry, begins working in the bakery at a young age, then later goes to WWII.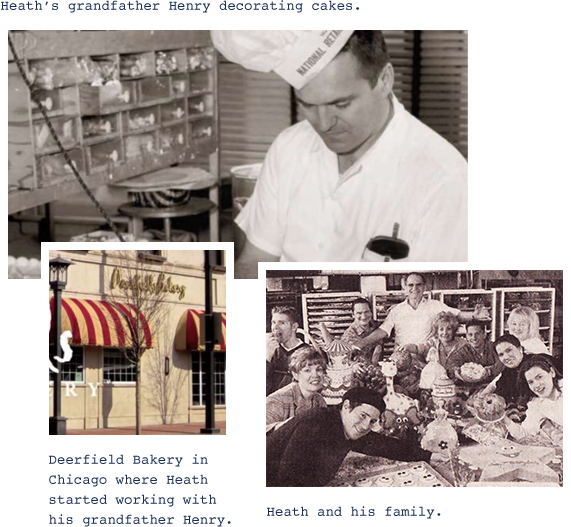 A Family History in Chicago
After the war, Henry buys the bakery, grows it, and opens several locations in the Chicago area. Henry becomes a Master Baker and an active member of the National Retail Baker's Association.
In 1972 he opens a new bakery in Deerfield, Illinois. After several years of success he convinces his three children, Karl, Kurt and Kathi, to join the business.
By 1984, Deerfield bakery was voted National Retail Bakery of the year. This was the time when Heath would spend a lot of time at his grandfather's bakery and began to learn the craft of baking.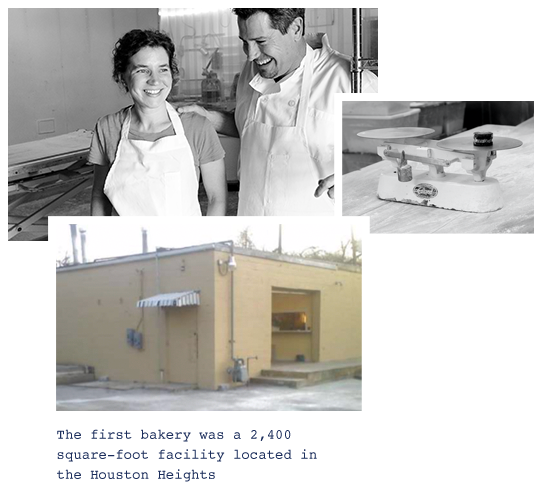 The Beginning of Slow Dough
While Heath grew up working in his family's bakery in Chicago, his personal love of baking evolved when he spent time in Paris in his twenties working in a French bakery. There he developed a new understanding and stronger appreciation of the baking craft that his Grandfather had taught him. Upon returning to the US, he started to dig deep into bread recipes and set the foundation to start his own bread business.
A consulting job brought him to Houston and he recognized that there was a lot of opportunity for artisan-style breads. Together with his wife, Marlo, they founded Slow Dough Bread Company in 2009.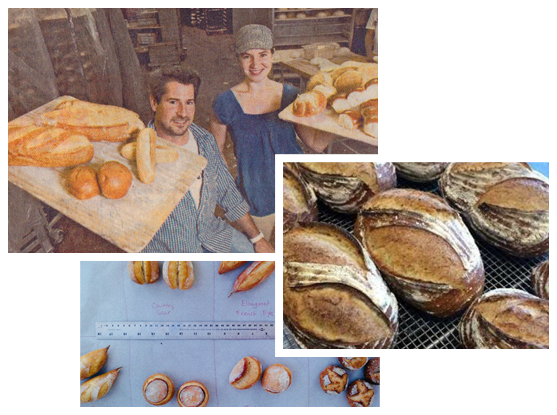 A Bigger Bakery, Same Slow Dough
In order to meet the growing demand Slow Dough moved from the modest facility in the Heights to a larger bakery on Westpark.
The Slow Dough customer base had grown to include restaurants, sports stadiums, caterers, schools and hotels.
With the rapid growth however, Slow Dough stayed true to their slow fermentation methods and the techniques Heath had learned from his family and during his time in Europe.

Slow Dough Continues to Rise
Slow Dough moved into a 40,000 square foot facility as their clientele continued to grow and demanded the best bread in the region.
Now serving 38 grocery stores and 350 restaurants across Houston, San Antonio, Austin and College Station, this move marked a huge step in the Slow Dough history.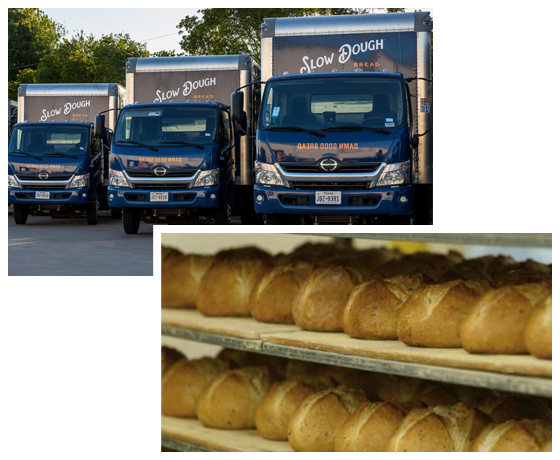 Baking the Loaf of Your Life
Today Slow Dough is Houston's largest all-natural bakery with over 500 wholesale accounts.
We're still baking bread "the way it used to be", but at the same time innovative and always in touch with the latest trends.
You've probably seen our Slow Dough trucks on the road, delivering fresh bread all over Texas.
The Story Continues With You!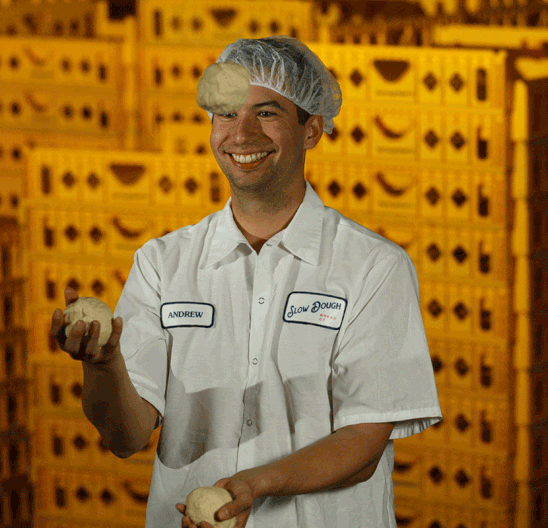 Find the loaf of your life
Explore All of the Breads We Offer