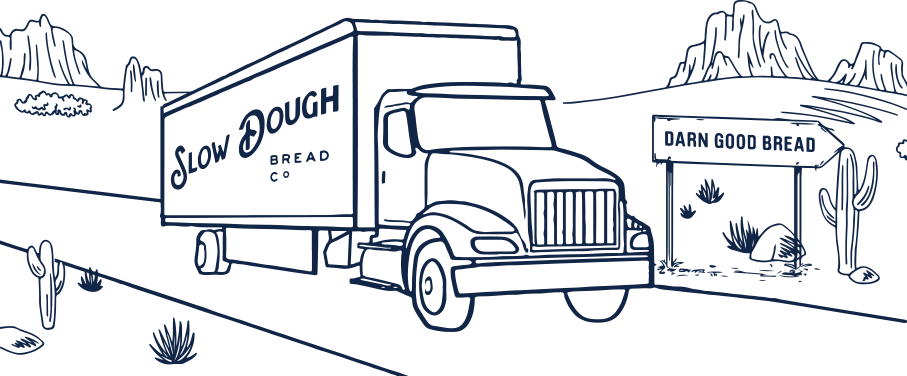 Made the way you want it.
All natural, non artificial anything.
Breads made with artisan techniques
Long and slow fermentation
Small batches baked in Texas daily
Slow Dough - better bread
Non-GMO ingredients
No artificial anything
No high fructose corn syrup
Up Your Culinary Game Today with Better Bread
All our artisan breads are made with only the finest ingredients and waiting for you on the shelf.
Get in touch
Find the Loaf of Your Life
Discover Your Nearest Retailer